Receipt Bank Partner- Wollongong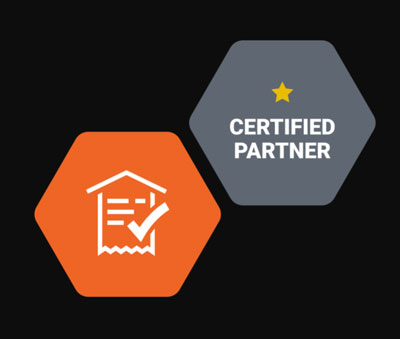 Distinct Business Solutions is proud to be a Receipt Bank partner practice based right here in the Illawarra.
Receipt Bank has been a revolution for Distinct Business Solutions customers. Gone are the days of shoe boxes filled with receipts, envelopes galore or millions of pieces of paper. Receipt Bank allows our customers to take a photo of their receipt or invoice, upload it and throw away the receipt. Receipt Bank is easy to use, secure and integrates with a number of different accounting software packages taking the headache out of your bookkeeping and record keeping.
Why do we love Receipt Bank?
1. Receipt Bank integrates with ALL the major accounting systems
At Distinct Business Solutions we love that Receipt Bank integrates with ALL the major cloud accounting systems. Whether you are using Quickbooks, MYOB or Xero, Receipt Bank pulls information including price, GST, date of purchase and supplier and allows you to save and submit to your accounting software.
2. Receipt Bank is easy to use
Receipt Bank has a mobile app and website which are simple to use. With Receipt Bank you simply
Open the Receipt Bank app or website
Take a photo (or scan) of your receipt or invoice
Select submit
That's it! Receipt Bank pulls all the essential information from your receipt or invoice and allows you to submit to your accounting software.
3. Receipt Bank saves your receipts
One of our favourite features of Receipt Bank is that it saves a copy of your receipt or invoice for you. Receipt Bank complies with ATO & ASIC document retention rules, so gone are the days of the shoe box, you can get rid of your receipt once you have uploaded it.
4. Receipt Bank is proven
Receipt Bank has been around for a long time and has a proven record. It has been tried and tested (including by the Distinct Business Solutions team) with an impressive track record.
Why choose Distinct Business Solutions Wollongong and Receipt Bank?
Distinct Business Solutions is a certified partner of Receipt Bank. Our experience of using Receipt Bank and the benefits it has proven to have for our customers mean we are proud to partner with Receipt Bank to make the lives of our customers easier. Distinct Business Solutions can include Receipt Bank in any business accounting package from sole trader, to partnership, trust or even company.
For more information about Receipt Bank and how it can help your business,
0411 876 912
Any information on this page is general in nature and is intended for information purposes only. For specific advice on your individual circumstances contact your accountant.
16 post-pandemic goals to create the life of your [...]